Launch Your Career at Third Derivative
We're growing our team of exceptional thinkers and pioneers
At Third Derivative, we know there are synergies that can be created that are bigger than ourselves. Creating an inclusive climate tech ecosystem is essential to tackling the climate crisis—and it begins within our own growing team.
From data and analytics masters to climate market pundits, we fill our global bench with the brightest thinkers.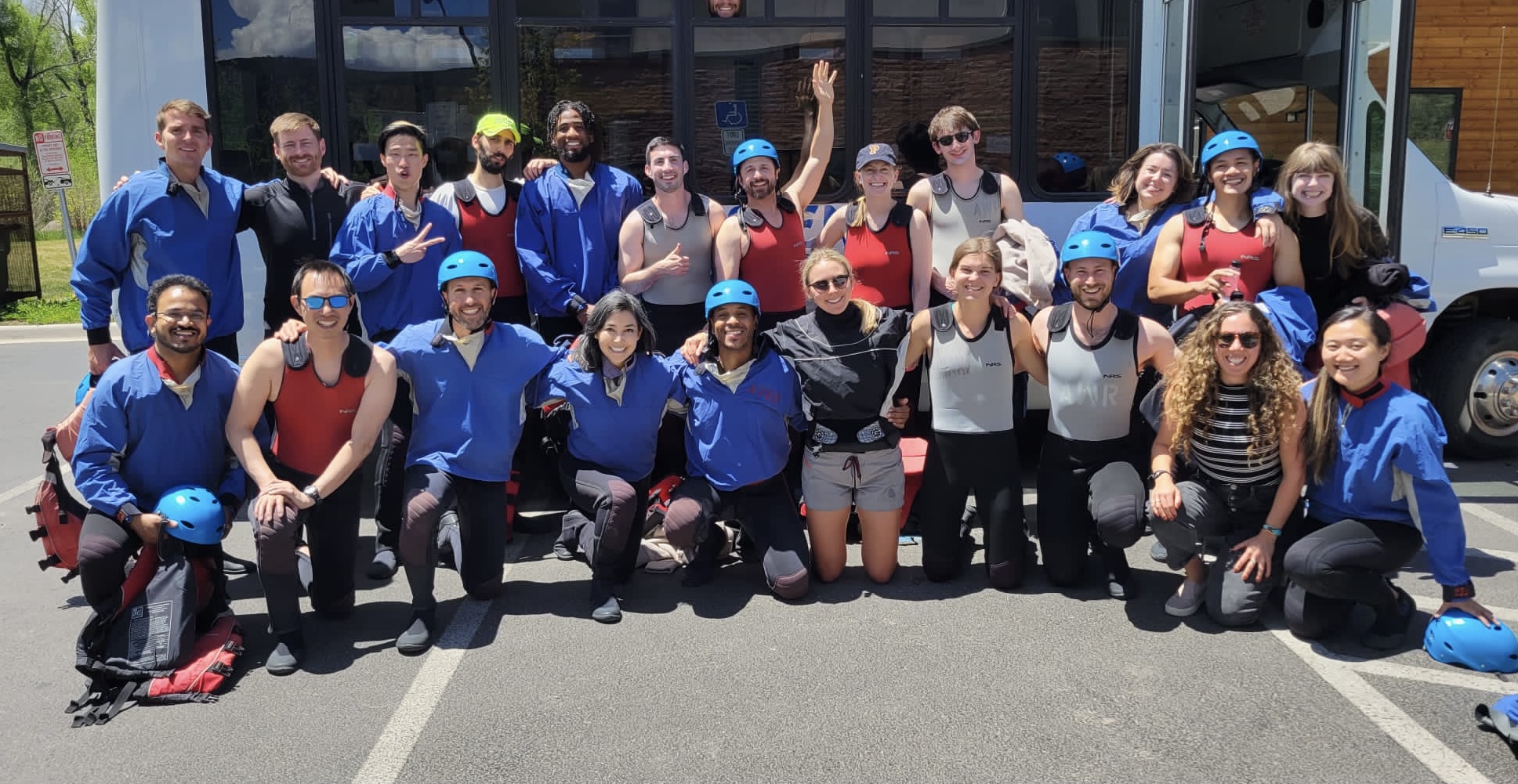 Open Positions at Third Derivative
We're growing our team to strengthen the climate tech revolution at the speed and scale necessary. Unfortunately, we don't have any open positions at this time, but please check back again soon!
We operate worldwide:
Passionate about tackling the climate crisis? Seeking a worldwide team where you'll help power up collective impact? You've come to the right place.
We thrive on diversity:
Diversity of our workforce is one of our core values and we strive to achieve a level of diversity within our organization that reflects the communities that we serve.
My Third Derivative Mission
Everyone at Third Derivative (D3) is committed to tackling the climate crisis. But we've got more personal reasons for being here, too. Here are just a few highlights:
"My individual mission at D3 is to help foster rigorous, global, and inclusive climate entrepreneurship. For now, if I could help scale even a single climate mitigation technology company that can reach gigaton-scale impact, I would consider it a success. "
Chetan Krishna
Transportation Sector Lead
"My mission at D3 is to bring an African perspective to global enterprise development that unlocks sustainable and climate-friendly business and social solutions to our present day challenges and positively impacts future generations."
Busie Pholi
Ecosystem Success Associate
"Researching emerging technologies is a really optimistic place to work in the energy transition. Every day I get to grapple with new ideas that have the potential to transform the economy. Even if some of the ideas fail, many are full of hope and possibility."
Sam Lefkofsky
INVESTMENTS & RESEARCH ASSOCIATE
At Third Derivative, we are:
Ecosystem-oriented: We bring system-level change by unlocking capital, an array of perspectives, deep expertise, collaboration and cooperation.
Mission-driven, market-focused: Embracing incremental and disruptive approaches alike, we evaluate partners based on the potential to scale carbon-abating solutions.
Global: We seek out global ecosystem partners to ensure locally viable solutions—and in turn build lasting international, intercultural, and intergenerational change.
Equitable: D3 is committed to ensuring the most promising climate innovations reach—and actively benefit—the communities most vulnerable to climate change.
Diverse and Inclusive: We know diverse teams drive better results and are essential for climate innovation—and we act on it, from team recruitment to startup selection.
Entrepreneurial: We too are a startup and behave as such, with the flexibility and sense of urgency climate action demands.
Research-backed: From startup evaluation to building our brand, data-driven research is core to all our efforts to create change in the market, and in the world.
Collaborative: Big things are never achieved alone. That's why we curate and connect an ecosystem of mission-aligned doers and partners, all who understand the power of collaboration.