Ecosystem Spotlight: Reeddi's Clean Energy-as-a-Service Solution
CEO Olugbenga Olubanjo started Reeddi to boost sustainable energy access and equity across Nigeria—and beyond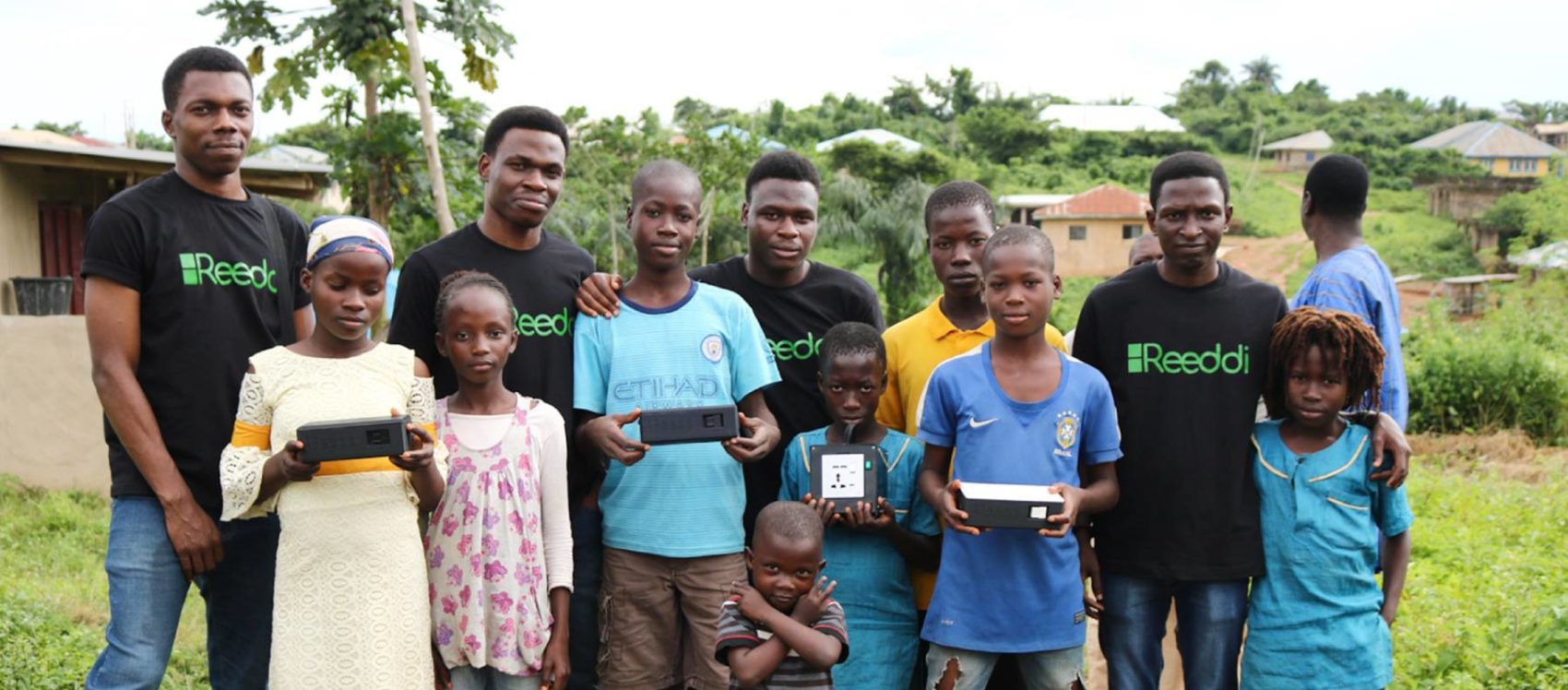 In Third Derivative's "Ecosystem Spotlight" series, learn about the people, ideas, and companies that are—together—accelerating the rate of climate innovation to address the climate crisis. Today, we're featuring Olugbenga Olubanjo, CEO of Reeddi, in Third Derivative's inaugural Cohort 417
Growing up in a small community in Nigeria, Olugbenga Olubanjo had to study for his exams with a kerosene lantern. "It was very harmful to my health and the environment, but that was what my parents could afford," he says.
In fact, across sub-Saharan Africa, less than half the population has access to reliable electricity, according to data from the United Nations. Many families like Olubanjo's fill the gap with polluting alternatives, like kerosene lamps and diesel generators, which are often the only available or affordable options.
However, Olubanjo's studies paid off when he earned a scholarship to attend the University of Toronto, an experience that unveiled to Olubanjo how much more productive a person can be with reliable electricity. During those college years, he had trouble visiting home, which "was like going to darkness."
But Olubanjo also saw that his family's struggles with electricity had uniquely positioned him to solve this problem. Thus, he set out to brighten our collective energy future—one portable, solar-powered battery at a time.
"We wanted to build sustainable innovation that is ready to use for everyone," says Olubanjo. "At Reeddi, our aim is to sustainably build solutions that eliminate barriers associated with accessing critical and essential innovations—like access to electricity."
Solar tech has become more prevalent in recent years, but the relatively high cost of adoption for typical solutions often prevents people with low spending power from tapping into the potential. Reeddi set out to change all that.
The premise is simple, yet powerful: Let consumers rent a small, portable, and inexpensive energy capsule, pre-loaded with energy from the sun.
All the customer has to do is stop by a Reeddi Energy station or Ambassador location, which includes stores across the community, and use their debit/credit card, mobile money, or mobile app to rent a capsule for however much time they need. Then, the customer can head home to power up laptops, TVs, fans, lights, radios, phones, and other alternating current and direct current devices.
From Mind to Market: How Reeddi Became a Reality
Olubanjo wasn't the first cleantech leader in the region, but his customer-centric approach filled a niche that others in the region had yet to solve. While solar home systems and minigrid models had become commonplace in Nigeria and other emerging economies, Reeddi's research and individual interviews found that the existing systems came with their own limitations.
For example, many people they interviewed were not ready to be bound by a contract, and could not afford the larger upfront fees these other solutions typically required. His idea: Skip the contract and upfront fees altogether by letting consumers rent a plug-and-play capsule on a daily basis.
"By combining technology and social engineering, our goal is to make electricity access as easy as buying milk in a corner store," he says.
But like many new ideas, naysayers were skeptical at first. How could his hardware-as-a-service model work? It seemed risky to insurance providers, who worried large-scale adoption was out of reach. Olubanjo and his team would need to tackle perception challenges as well as logistical ones like establishing a rental platform where there was none.
It Takes a Village to Achieve Potential: Enter Third Derivative
In 2020, Reeddi joined the inaugural cohort 417 of Third Derivative (D3), inspired by what Olubanjo calls its unparalleled access to innovation resources.
"From the funding provided in the program to access to mentors, advisors, and corporates, the visibility we've gotten with D3 has been second to none," says Olubanjo. "By connecting with more leaders in the climate tech ecosystem and participating in programs like D3's webinar series, we've gained meaningful insights into how we can shape and scale product development, international organizational structure, fundraising, and even hiring."
Already, Reeddi's making waves in Lagos and beyond. Olubanjo says each capsule offsets more than 160 kg of CO2 annually from expensive fuel-based substitutes generally used by customers in their target markets. Reeddi currently serves more than 600 combined households and businesses, and is rapidly expanding to more communities.
Looking Ahead: A Brighter Future for Electricity Access and Community Innovation
Reeddi has come a long way in a short time, but Olubanjo has even bigger plans. He wants to bring affordable, clean electricity access to more communities and businesses; not only because it's imperative for our climate and for social equity—but because access to electricity fuels even more community innovation.
This includes expanding the existing solar battery rental program to energy-poor communities in other parts of Africa as well as Southeast Asia. Olubanjo believes their current efforts are building the capacity and infrastructure needed to expand their offerings to other vertically integrated services, too.
For other climate tech innovators, Olubanjo offers this advice: "Be patient—great things take time. Climate technologies can be complex, but with patience and hard work, we can crack the most complex problem and create value and impact that will last for years and across generations."