Low-Carbon Cement: Key Considerations for Investors
In this third and final article on low-carbon cement's potential and challenges to bringing it to market, we look at the central role of finance, policy, and markets and share a punch list of considerations to minimize risk for VCs.
For startups interested in bringing your solutions to market faster, applications for Third Derivative's latest cohort close on August 25.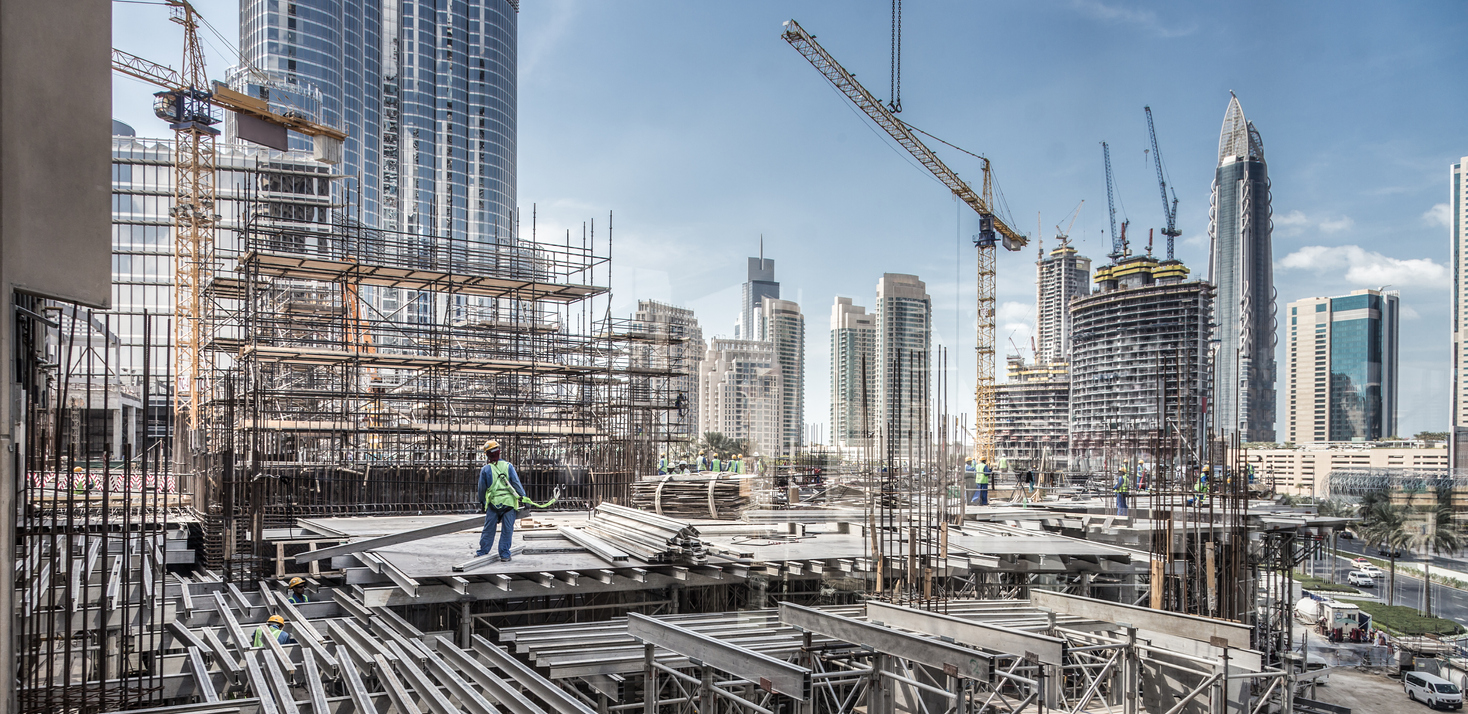 Concrete is one of the planet's most used materials, second only to water. No other material can match its durability, cost, or flexibility — it plays an irreplaceable role in our buildings, roads, and cities.
But concrete is doing surprising damage to the climate. The process of making the cement, concrete's main ingredient, accounts for 8 percent of global carbon dioxide emissions, a larger share than the aviation and shipping sectors combined. For the planet to avoid dangerous overheating, Innovations in low-carbon cement are vital.
Yet urgent as finding a fix may be, and ripe as the opportunity may be in this $300 billion global industry, the challenges of developing solutions for low-carbon cement are as much financial, regulatory, and market based as they are technical.
Low-Carbon Cement Options: A Review
As we introduced in the first post in this series, there are several ways to reduce cement's carbon footprint, including by limiting its use in concrete through design or by capturing the CO2 from cement production. Another option: Limit the carbon emitted in the first place by modifying the raw materials, chemistry, and/or production processes to make cement.
The promise of this latter approach is that it directly reduces the emissions released during the calcination process — 60 percent of the CO2 from cement production is released in this phase, when, as raw ingredients are fired to high temperatures, they release CO2. Simply reducing these so-called "process emissions" may offer a less expensive route to decarbonize cement than deploying carbon capture, utilization, and storage (CCUS) technology.
However, any new innovations in cement not only need to outperform ordinary Portland cement (OPC) on performance parameters of strength, compressibility, and durability but also overcome key marketplace realities. Cement is an especially challenging sector to disrupt due to:
the industry's highly capital intensive nature,
highly commoditized, high price sensitivity of the end product,
disparate regional production and trade dynamics, and
most importantly, the bulk of its climate impact comes not from energy use, but as process emissions, a byproduct of a fundamental chemical reaction which is difficult to reformulate.
Nonetheless, there are a host of promising innovations. In the second post in this series, we highlighted how efforts to reduce cement use, readjust cement production processes, and reformulate the underlying chemistry of cement could help cut emissions from the sector.
Success would require breaking through the above barriers and scaling innovations with the most potential for impact by engaging actors across the value chain including industry, investors and policymakers. These barriers are not insurmountable and with a concerted effort from key players within the value chain, the holy grail of a decarbonized cement sector could be within reach.
To Catalyze Breakthroughs, Optimize for the Value Chain
The process of bringing low-carbon cement innovation to market can be broken down into four essential steps.
First, the most promising and impactful solutions from a technical standpoint need to be identified across the cement value chain. This is where research and development (R&D) plays a key role.
Then, these solutions need to be rigorously tested and validated in laboratory demonstrations for technical equivalency and performance for specified applications.
Next, these solutions need to be piloted at one or more facilities to demonstrate their manufacturability and effectiveness.
And finally, the solutions that demonstrate significant climate impact at an acceptable investment would be validated for

scalability and acceptability

.
However, the potential of low-carbon cement cannot be achieved by startups or cement and concrete producers alone. Scaling innovation will require support from and collaboration among a diverse set of actors whose input will be crucial at different stages of this pathway.
Producers. Cement manufacturing is a mature, highly consolidated industry marked by high capital requirements and tight profit margins. Historically, this has resulted in high barriers to entry for any new innovation that needs large capital investments, poses a risk to existing assets, and/or impacts production volumes.
However, for these same reasons, industry partnerships are also critical to bringing low-carbon cement innovations to market. Large industry players have the resources to support manufacturing and pilot early-stage solutions to demonstrate their potential. These partnerships are also key in navigating code compliance — the certification that the cement product meets minimum standards for its properties — a requirement for any solution to be adopted in the construction sector.
To identify innovation opportunities to decarbonize cement, cement companies and industry associations are beginning to take notable actions collectively. The Global Cement and Concrete Association and World Cement Association, for instance, are nurturing innovation efforts among their members.
Builders. Real estate developers, owners, and managers as well as large corporations with building portfolios can create demand for low-embodied carbon cement in construction. Corporations, who are actively seeking to decarbonize their portfolios, can be key early off-takers. Their collective buying power can help scale low-carbon cement solutions, thereby driving down costs.
Recently, major construction firms and large property owners and developers have pledged to use zero-carbon concrete by 2050. These kinds of market signals from large buyers of cement and concrete products play a key role in identifying and scaling low-carbon cement innovations.
Government. Policy makers can stimulate demand in two ways: by requiring low-carbon cement in public works and by modernizing policies to encourage economy-wide adoption.
On par with private builders, the public sector is among the largest procurers of cement and concrete and is therefore a key stakeholder in bringing low-carbon cement innovations to market through green public procurement policies. Governments abroad and in the US are already taking steps in this direction. The UN-led Clean Energy Ministerial's Industrial Deep Decarbonization Initiative is pushing change globally. In the United States, green public procurement policies are gaining traction, including New Jersey's Bill S3091 and New York's Low Embodied Carbon Climate Leadership Act (LECCLA).
Government can also unlock market barriers to development and scaling of low-carbon cement innovations through policy interventions such as carbon pricing and creating performance-based standards for cement and concrete, which can put low-carbon alternatives on a level playing field with conventional OPC.
Investors. One of the most critical needs to bring low-carbon cement innovations to market is access to low-cost financing. A typical cement plant that can produce 1 million tons of OPC requires an investment of $200 million to $300 million. Without considerable capital, it will be difficult for even the most technically sound solution to break into this challenging market.
Varied sources of capital will be necessary at each stage of innovation, starting with R&D and testing all the way through to ramping up commercial production. While angel investing, public grants, and philanthropic capital are most useful in the research and development phase where the risks of failure are higher, venture and corporate funding is critical to scale and deploy innovations into the market.
Investing in Low-Carbon Cement: Considerations for VCs
Given that many low-carbon cement solutions are still far from commercialization, as depicted in the competition landscape in our previous blog, venture capital (VC) will play an outsized role in accelerating the decarbonization of this sector.
The opportunity for savvy investors is enormous. Today, cement is a $300 billion-per-year global industry. From 4.3 billion tons in 2020, annual demand is expected to grow to 5.2 billion tons by 2050. To decarbonize the industry and to stay under 2°C of warming, some estimates suggest that $800 billion of investment will be needed through mid century. And VCs will play a pivotal role in this transition.
Here are seven considerations for VCs to keep in mind while evaluating startups and their technologies in the low-carbon cement space:
1. Capital. Given the industry's maturity, high costs of entry, and low margins, VCs should look for solutions that can utilize existing industry infrastructure to help lower capital requirements. Some disruptive solutions might require high upfront capital expenditure on new equipment and processes. For VCs that intend to support such solutions, it's important to assess a startup's ability to secure financing support and capital from credible institutions and strategic partners upon successful demonstrations in early stages.
2. Scalability. Cement is a low-cost, heavy product that is produced and consumed locally and not traded. VCs should consider that producing large volumes of cement will require raw materials that are cheap, plentiful, and easy to source in the startup's target market. They should not be energy- or resource intensive to manufacture. And to succeed, the startup should have established supply chains to meet this demand.
VCs should also pay close attention to startups developing business models that go beyond pure technology plays, to include innovative service-oriented business models, that can smooth the way to deploy low-carbon solutions. Licensing of technology offers another potential new business model for startups provided the team has strong moats in place and has a deep understanding of customers.
3. Partnerships. Roughly half of all cement companies also make concrete, with the remaining focused on one or the other. In such an environment, a startup's success relies on the relationships and engagement with either or both players in the value chain and should be a key criteria for VCs when assessing a startup's ability to scale in a market that is dominated by a few large players. Startups that have demand offtake agreements in the pipeline or in place will have a better likelihood of overcoming the barriers to market entry and ultimately succeed.
4. Price. When looking at innovations, investors can reference a rule of thumb which is that doubling the cost of cement impacts the end consumer by raising the overall cost of construction by only 3 percent. Although not trivial, VCs can consider startups which are looking to scale in markets with strong incentives in place that can absorb this cost differential in the near term, while the product drives down its cost curve over time.
5. Testing. Almost all standards, design codes and protocols for testing cement and concrete are based on the use of OPC. Although this makes it difficult to experiment with low-carbon cement innovations, VCs should validate that any new low-carbon cement variety can prove similar technical equivalency to OPC on key characteristics defined under EN and ASTM standards such as flowability, setting time, and compressive strength. Some geographies may have additional certifications or standards in place and startups operating in such geographies should be assessed appropriately.
6. Patents. Although there is large intellectual property activity in the cement space, only a fraction of the patents cover low-carbon innovations. Moreover, it's considered difficult to develop patent moats in this sector, particularly around cement formulations. VCs assessing low-carbon cement startups must evaluate if the team will be able to defend their core innovation against fierce competition and inevitable challenges from large industry players.
7. Team. VCs should look out for startup teams that pair technological innovation with realistic understanding of the dynamics of the cement industry.
An Action Plan to Scale Low-Carbon Cement
In this three-part series on bringing low-carbon cement to market, we've outlined the massive opportunity that low-carbon cement innovations present to not only tackle emissions but also capture a sizable market share. We've also highlighted the most promising avenues for innovation and the barriers that any successful solution must overcome.
Historically, there have not been clear market signals for low-carbon cement materials. But today, amidst rising demand and pressure from consumers and governments, the innovation landscape is poised to flourish. Many emerging and near commercial options are making their way to the market.
Making these innovations commercially successful is going to require a concerted and coordinated effort from a wide range of actors. Getting stakeholders from both the demand and the supply side to collaborate will be essential, as will be the role of policy and finance. Once coordinated, however, these stakeholders could create a virtuous circle that accelerates innovation.
At Third Derivative and RMI, we are building a coalition of support for a frictionless ecosystem collaboration towards bringing low-carbon cement solutions to market. We invite prospective partners and collaborators to discuss our work in this field. If you're a startup developing innovative solutions in this space, apply before August 25, 2022 to be a part of the next cohort of Third Derivative's climate-tech startups.
This is the final blog in our three-part series offering expert analysis of low carbon cement's potential. These were our first and second blogs, for reference. Want to get notified when we publish more market insights? Sign up below.
Sign up to receive more Third Derivative market insights: